I was given a empty desk at the beginning of the year, when I entered the MFA: Products of Design program. I decided then to evolve my "modus operandi" , and implement my values, emotions, and method at our studios.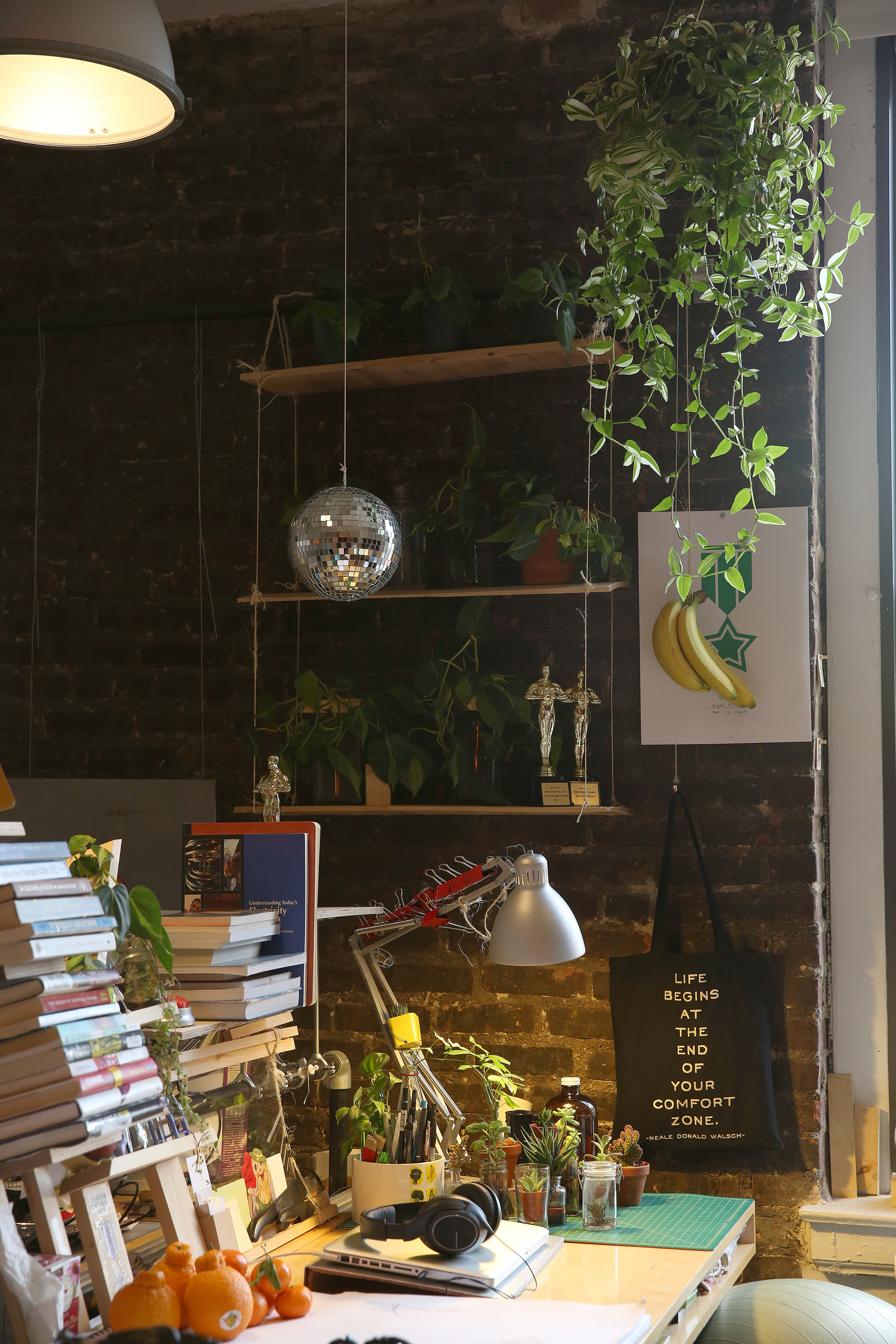 I used a set of lenses to find how I could better improve my learning, efficiency, connectivity, and delight. I imagined an ideal version of this system, in order to find out what works great and what works poorly. I made adjustments as I went to foster connection and continue to improve what might hinder connectivity.
Identifying all the elements of this operation system, has been difficult. As a result I continue to find the opportunities for creating harmony and rhythm. These ideas have aloud me to generate unlikely opportunities. They have generated an original work space, that challenges the status quo of how a work place.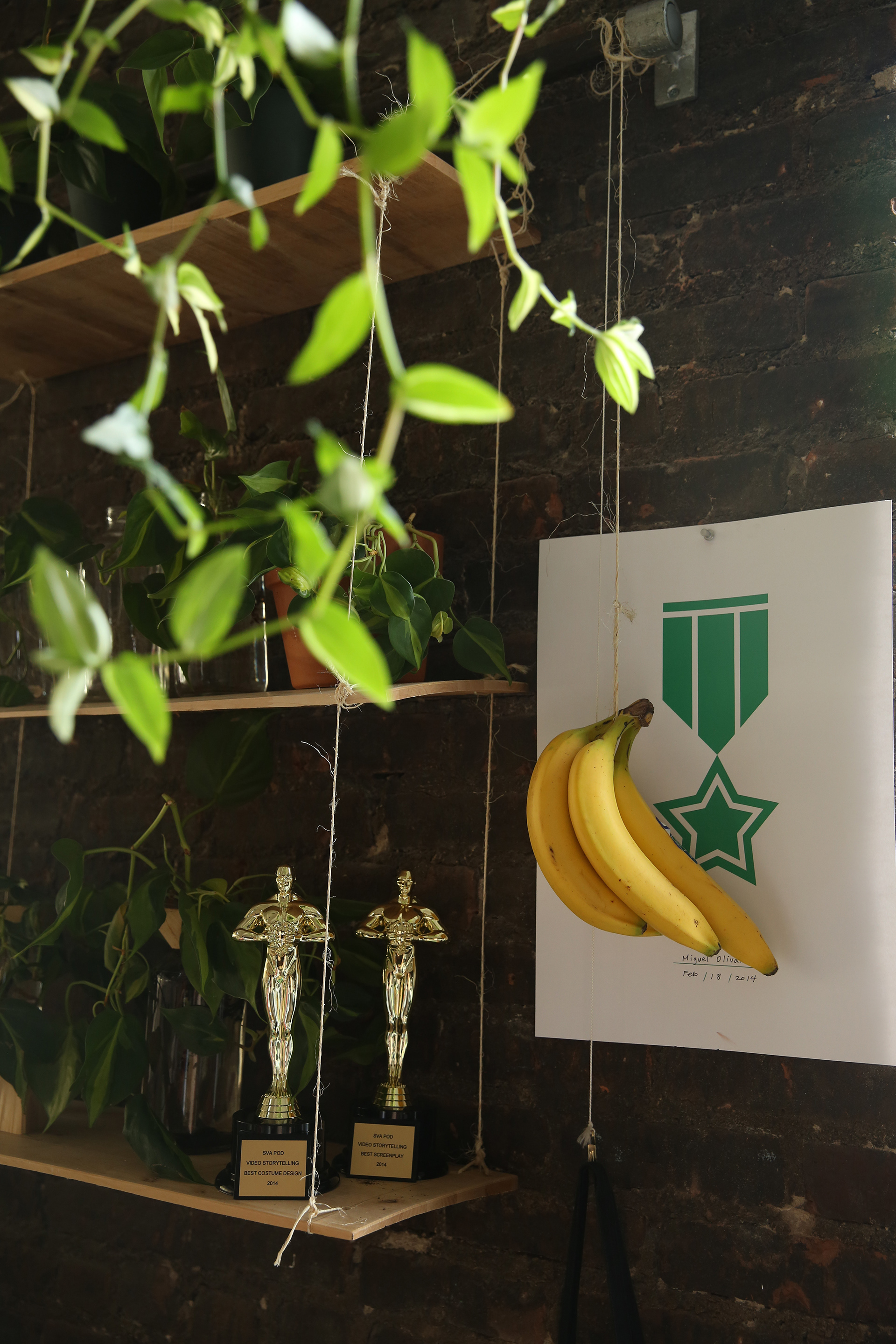 I have made prototypes that consider the utility and effect it has one my neighboring colleagues and my own space. I have learned to make transparent writing boards, thin bookshelf's, and shelving that forms to the environment.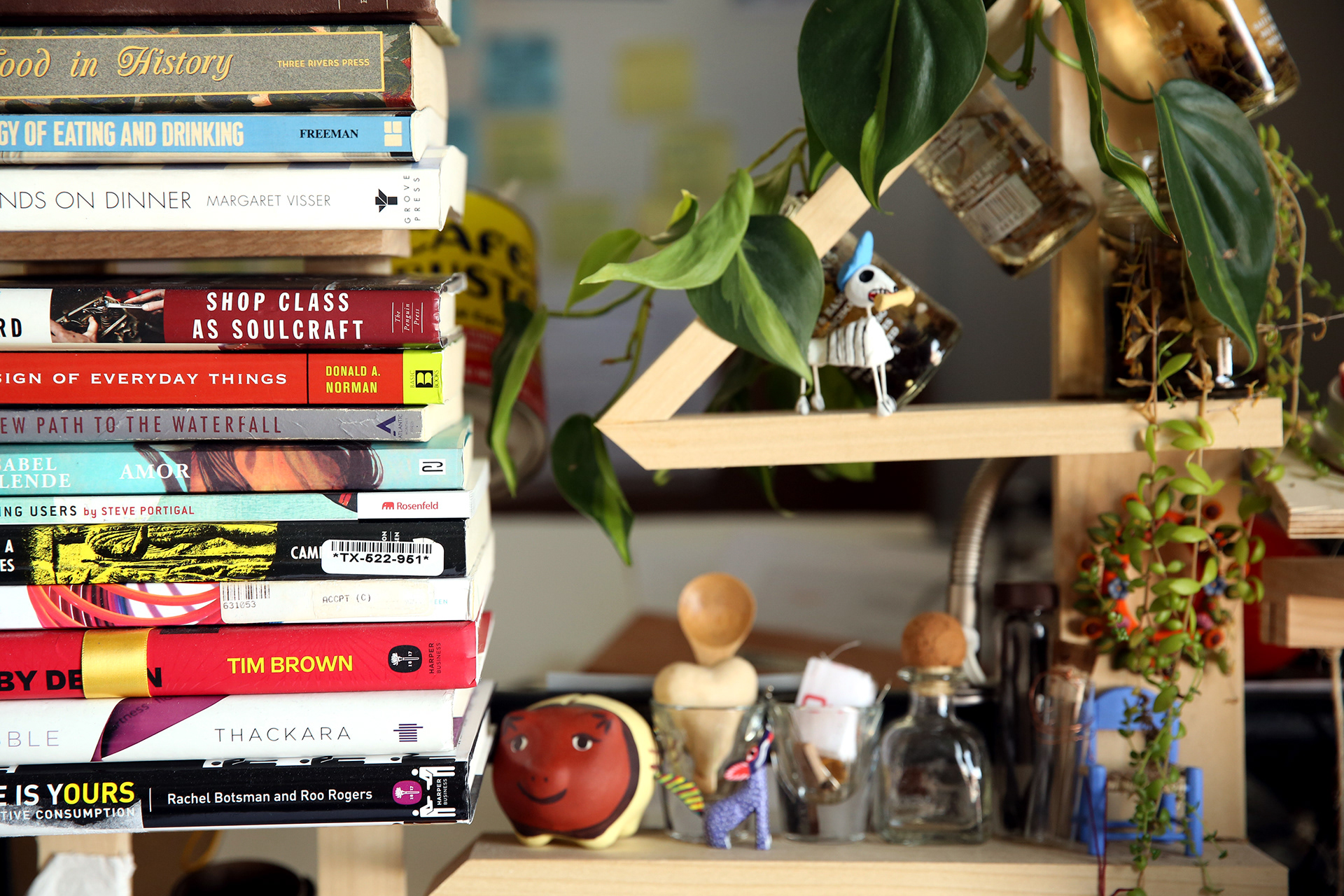 I have designed for the unseen details, which are specific to my daily interactions with people and objects.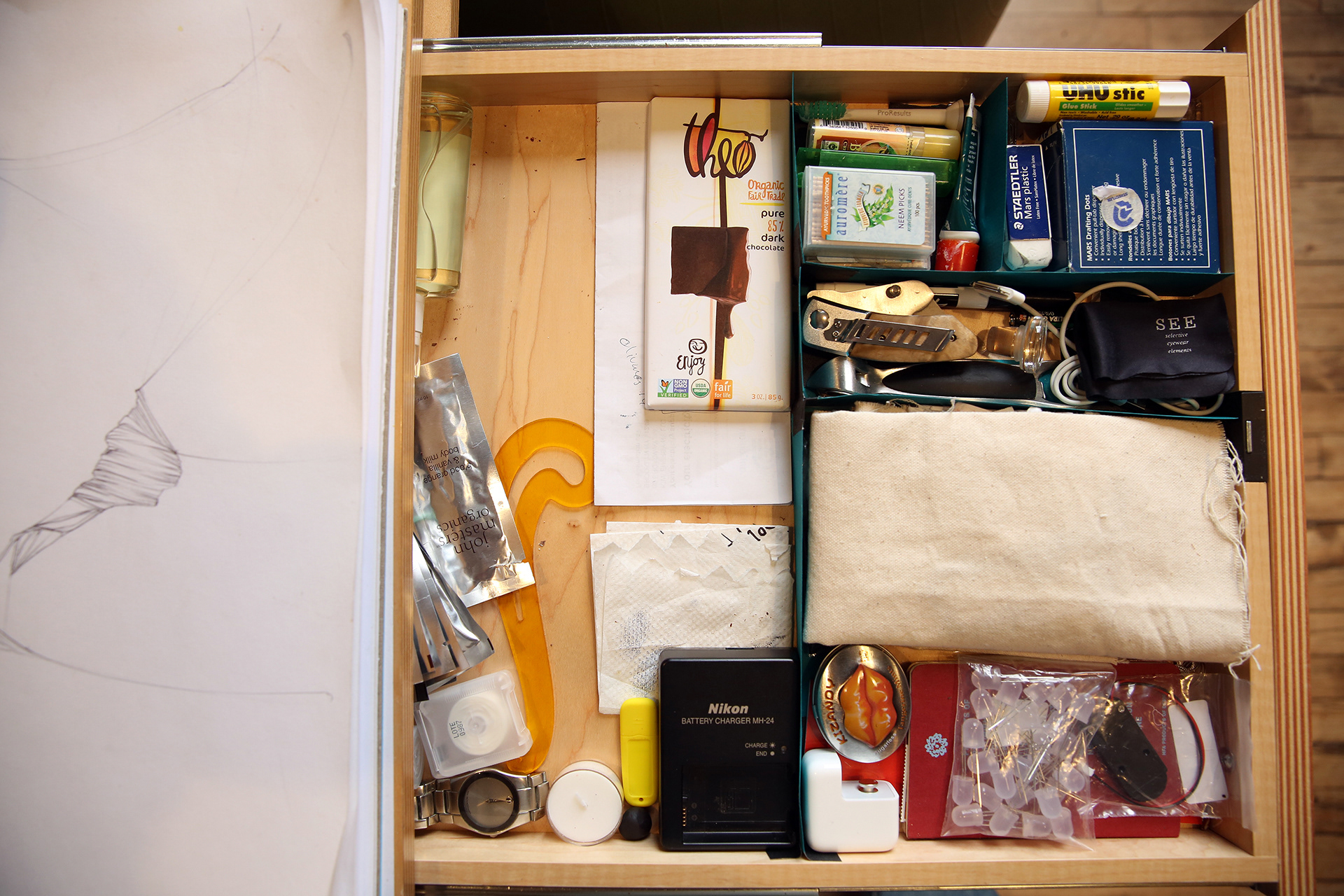 I continue to refine the functionality of my work space. I want to be a source inspiration, delight and surprise, at and beyond my studio space.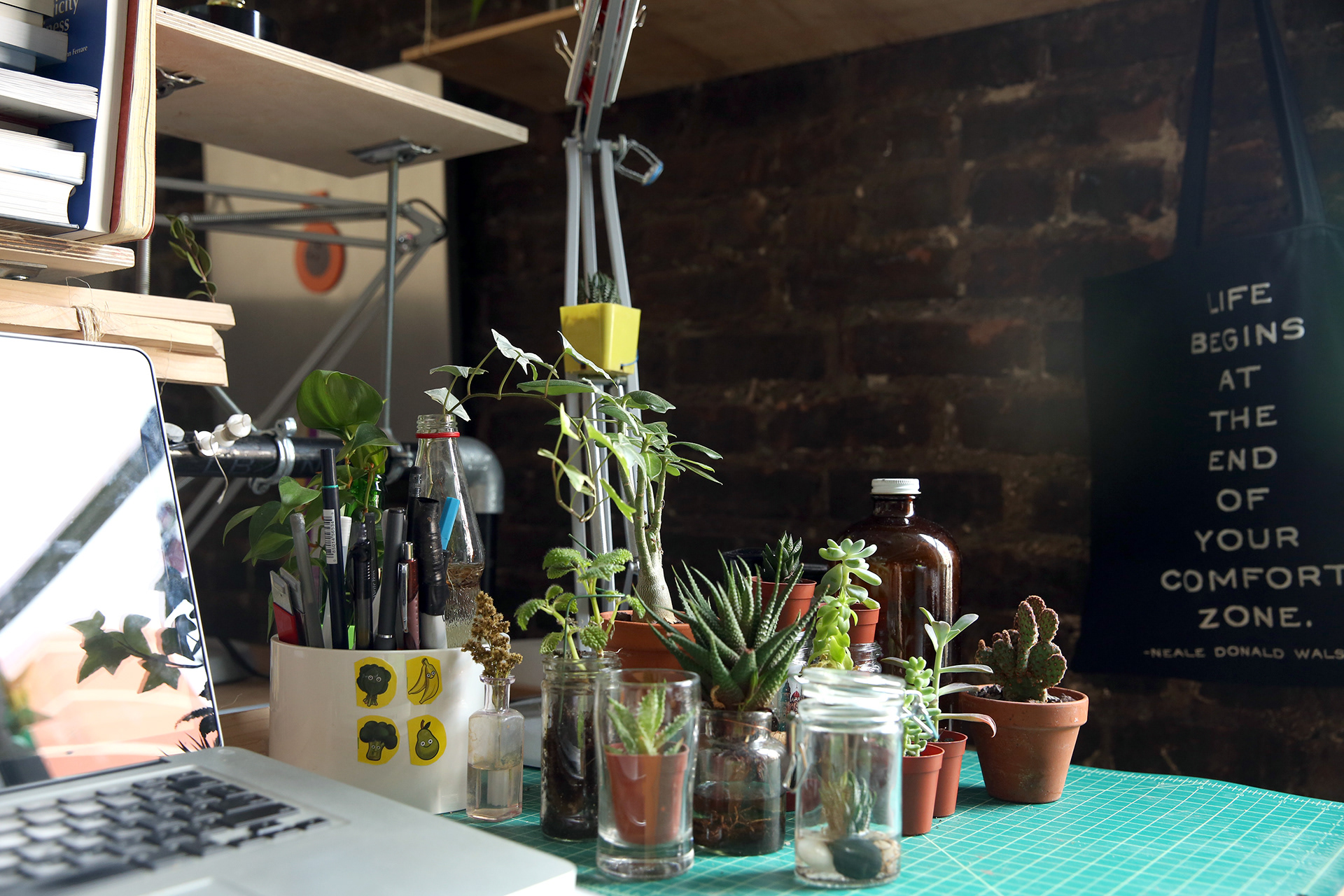 "I continue to refine the functionality of my work space. I want to be a source inspiration, delight and surprise, at and beyond my studio space." -2014
I stayed true to this earlier statement and refined my M.O. during my thesis year at SVA Products of Design. We must surround ourself with beauty, create inspirations and opportunites for caring connections with the individuals around us.  -2015