As a collaboration with Sam Carmichael, Sarah Henry, and Miguel Olivares decided to focus on creating a experimental artifact that gave the user a  platform to create new food experiences through light. 
This project strives to generate new ways of eating and seeing your food to further your understanding of the eating experience.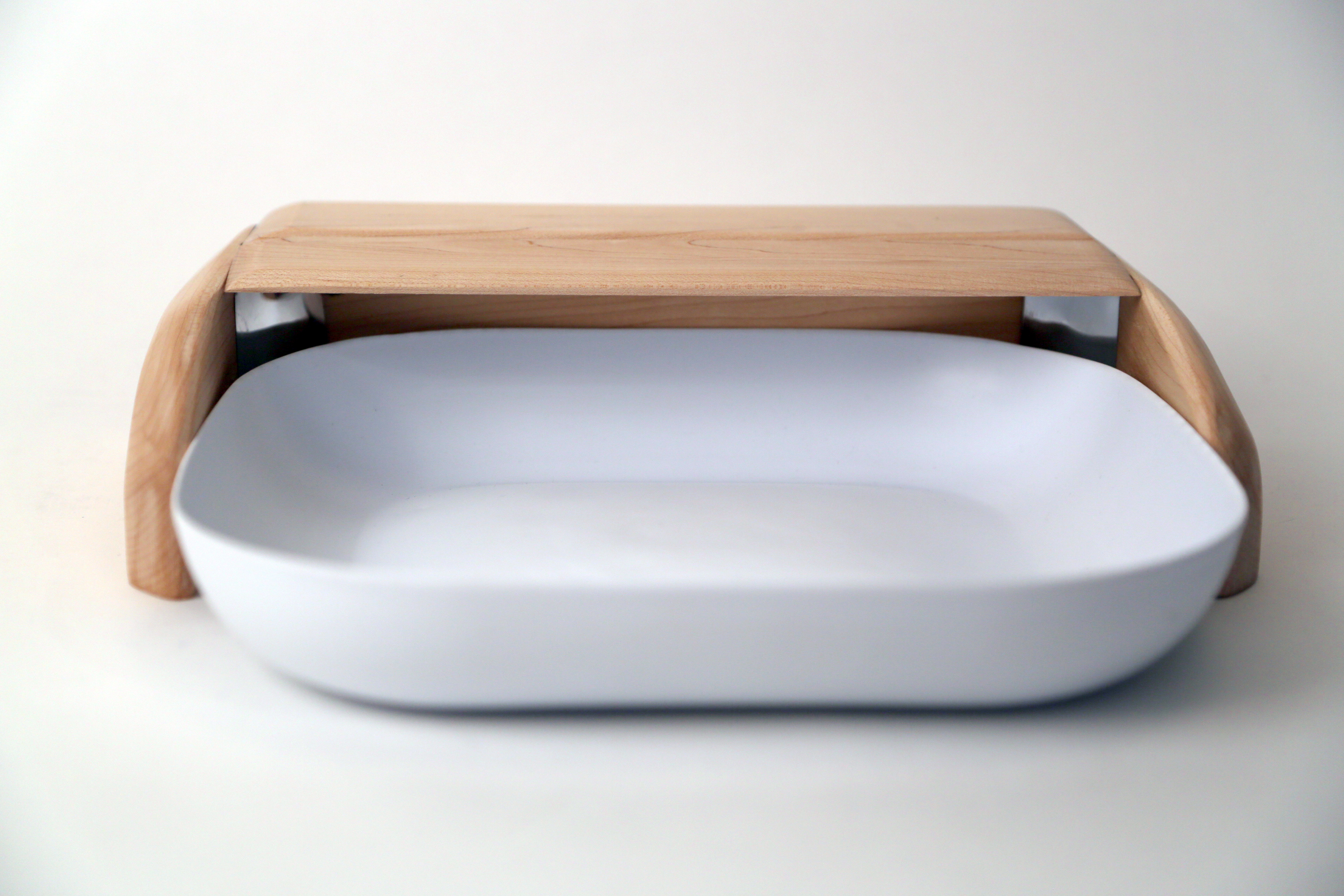 Using Arduino they program multiple modes, considering the course of a meal and potential experimentation. Through multiple prototypes they arrive to an organic form made out of maple wood that sets the stage to play with many plates. 
They went through the design research process of ideating, interviewing, prototyping, user testing, synthesizing and developing insights. A key insight that influenced the project came from several participants describing how the flavor changed as the light did, even tho the food remained the same.