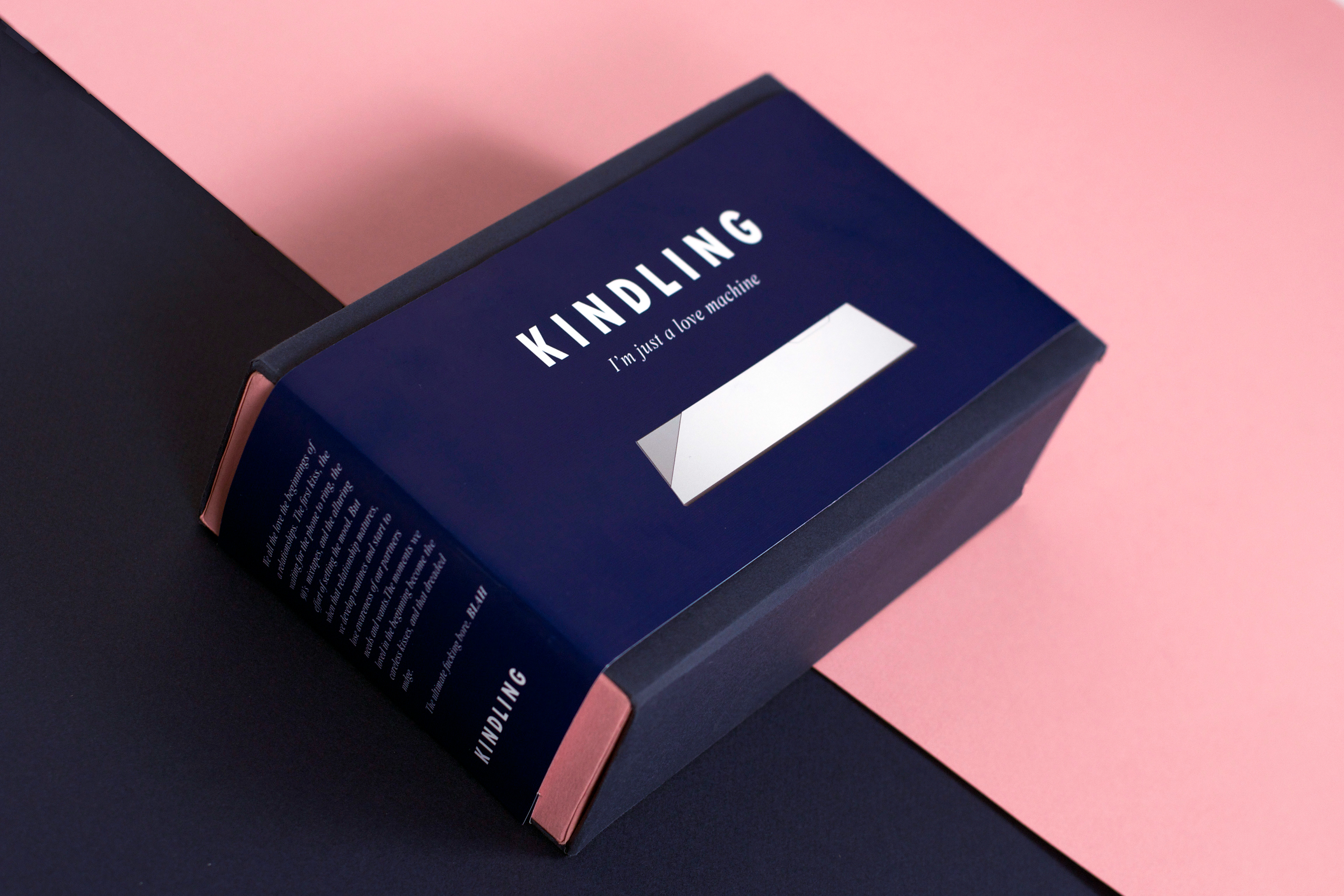 Kindling is a smart system that sparks the passions in couples, through lighting it reacts to the couples sexual physical arousal to set "the mood". Designed by Brandon Washington and Miguel Olivares, the device emerged from the design brief of "Reimagine home monitoring" in the Product, Brand and Experience course of the MFA Products of Design Program. The project reignites sexual desires that relationships snuff out during their daily routines, and get them back to the same page with an experience that encourages better and healthier sex. 
Helping couples eliminate the nudge that designer Miguel Olivares defines as "a notification that you or your partner wants to have sex."  Designer Brandon Washington goes on to describe the mindless nudge "we know the too familiar morning turnover, the careless kisses, and that old right before bed." The Kindling system - the name comes from both igniting and maintaining a relationship- values intimacy and replaces that mindless nudge with a whimsical design, that encourages "the mood" for a better and healthier sex life.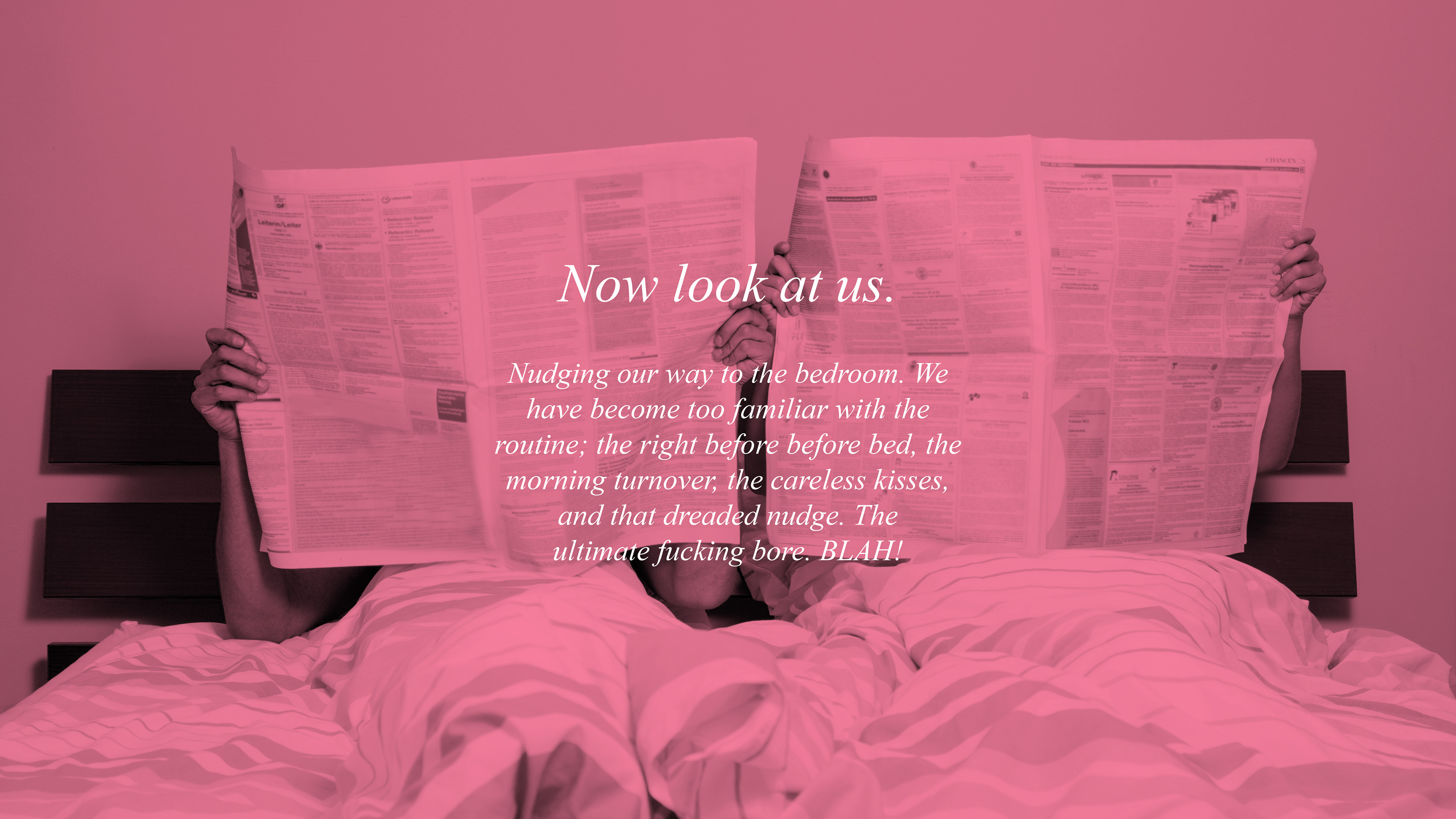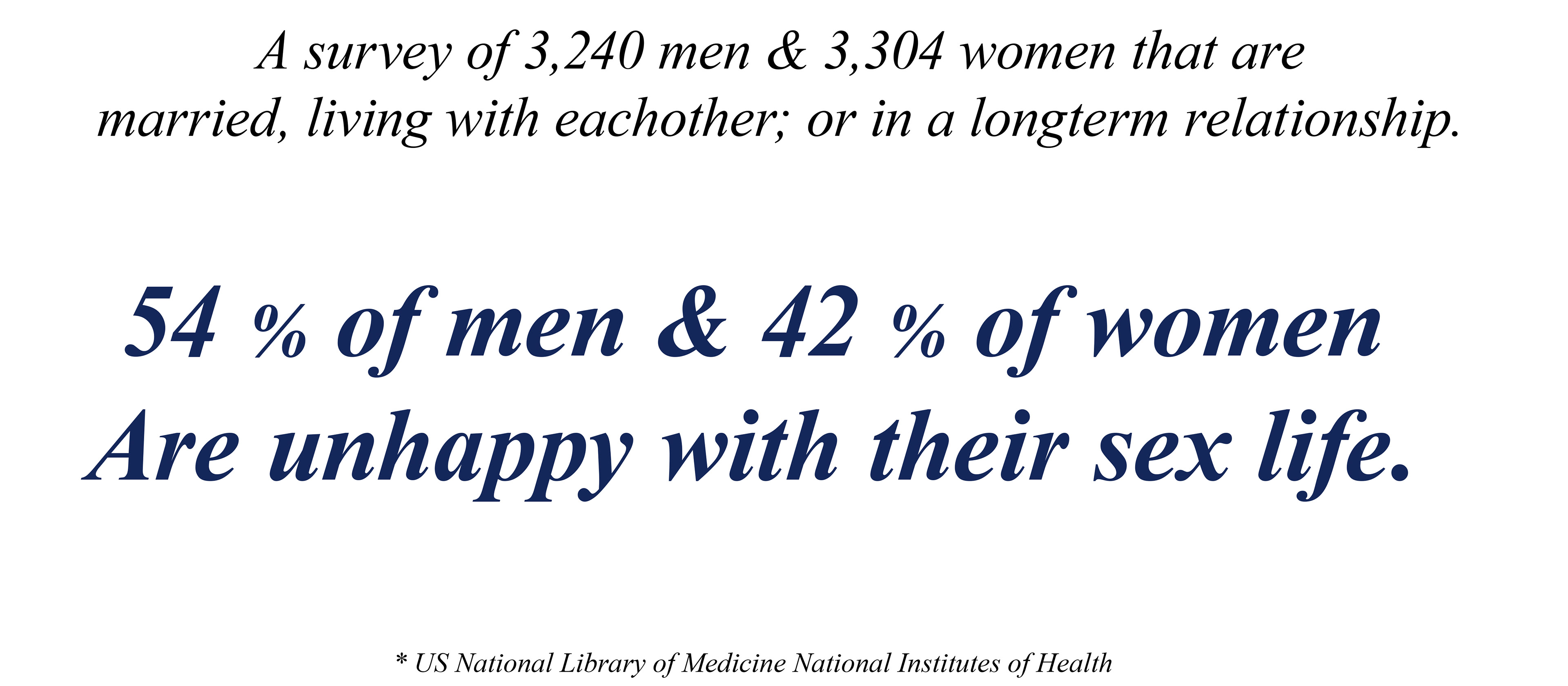 Kindling senses the temperature of you and your partner using a thermographic camera that detects temperature change in your genital area. This activates the mood lighting which lets you know if you and your partner are on the same page.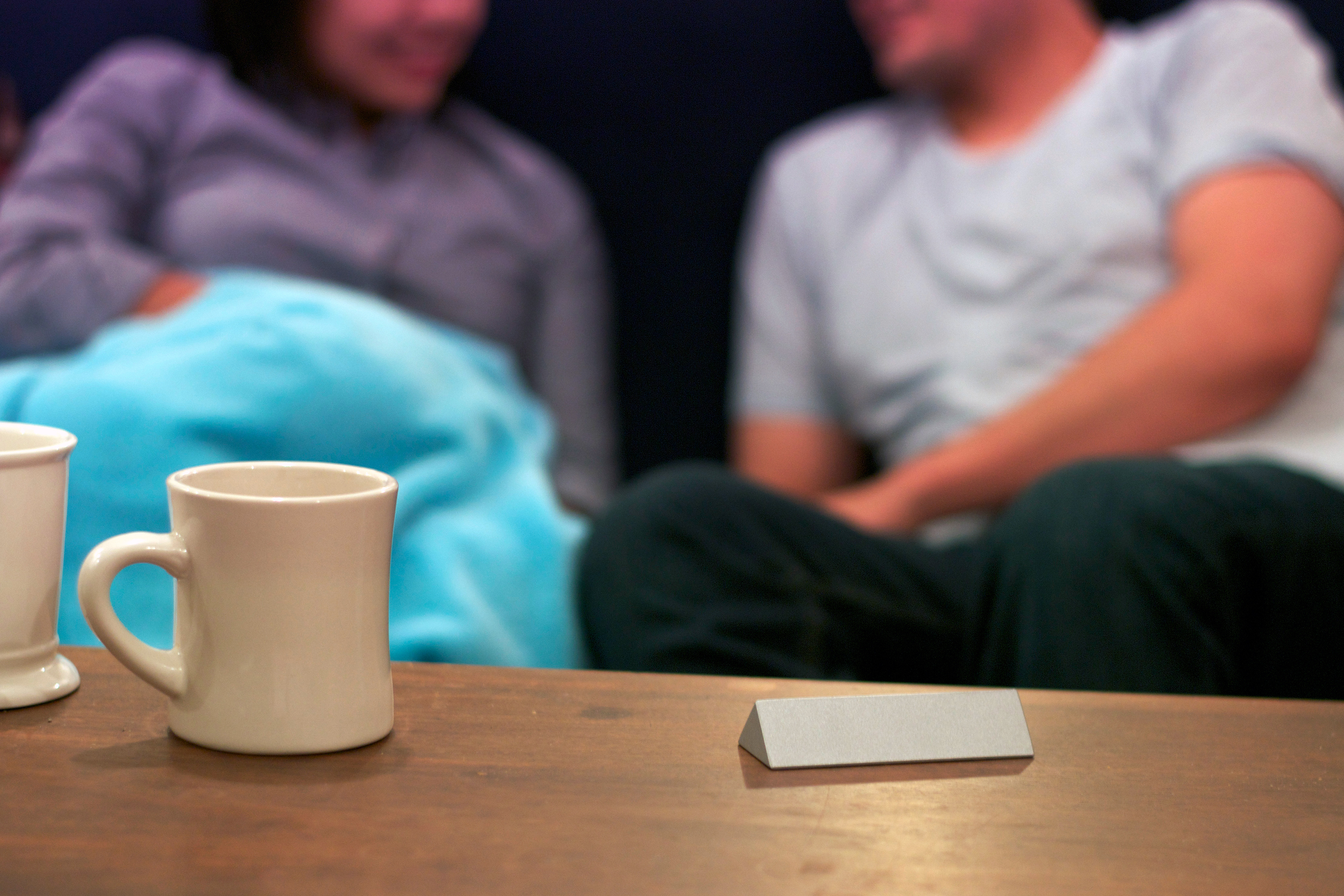 The mobile application component of the Kindling system allows you to connect to the hub located inside the thermographic camera. The app suggest a customized color palette for you and your partner that becomes a unique color for each partner. 
Bringing in this existing technology into a new context Kindling can serve as a conversational tool for sexual arousal disorder, which is still poorly understood. Kindling also partners with trusted fertility Apps that can potentially be used to identify patterns of arousal and ovulation.
Kindling's thermographic camera named Flare offers the versatility and range of positions to capture exactly that - the passionate flares - emitted by the couples arousal. Flares seamless design is meant raise heartbeats, not eyebrows around your home.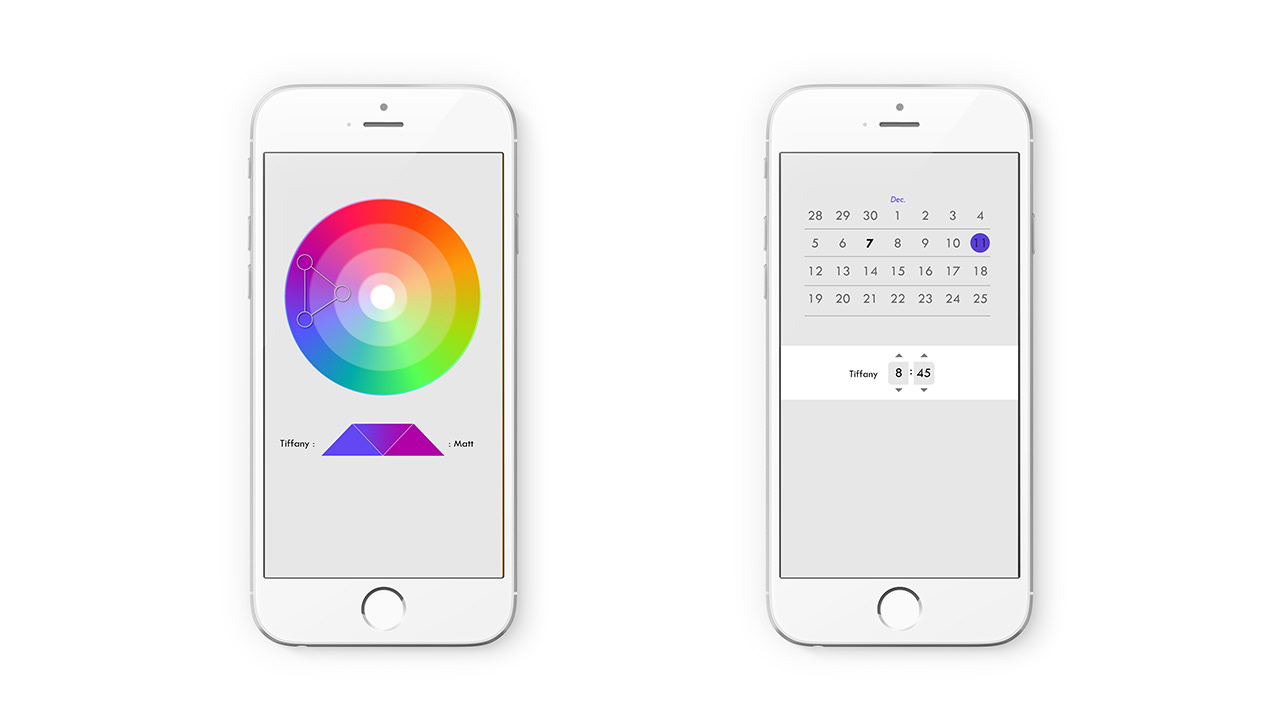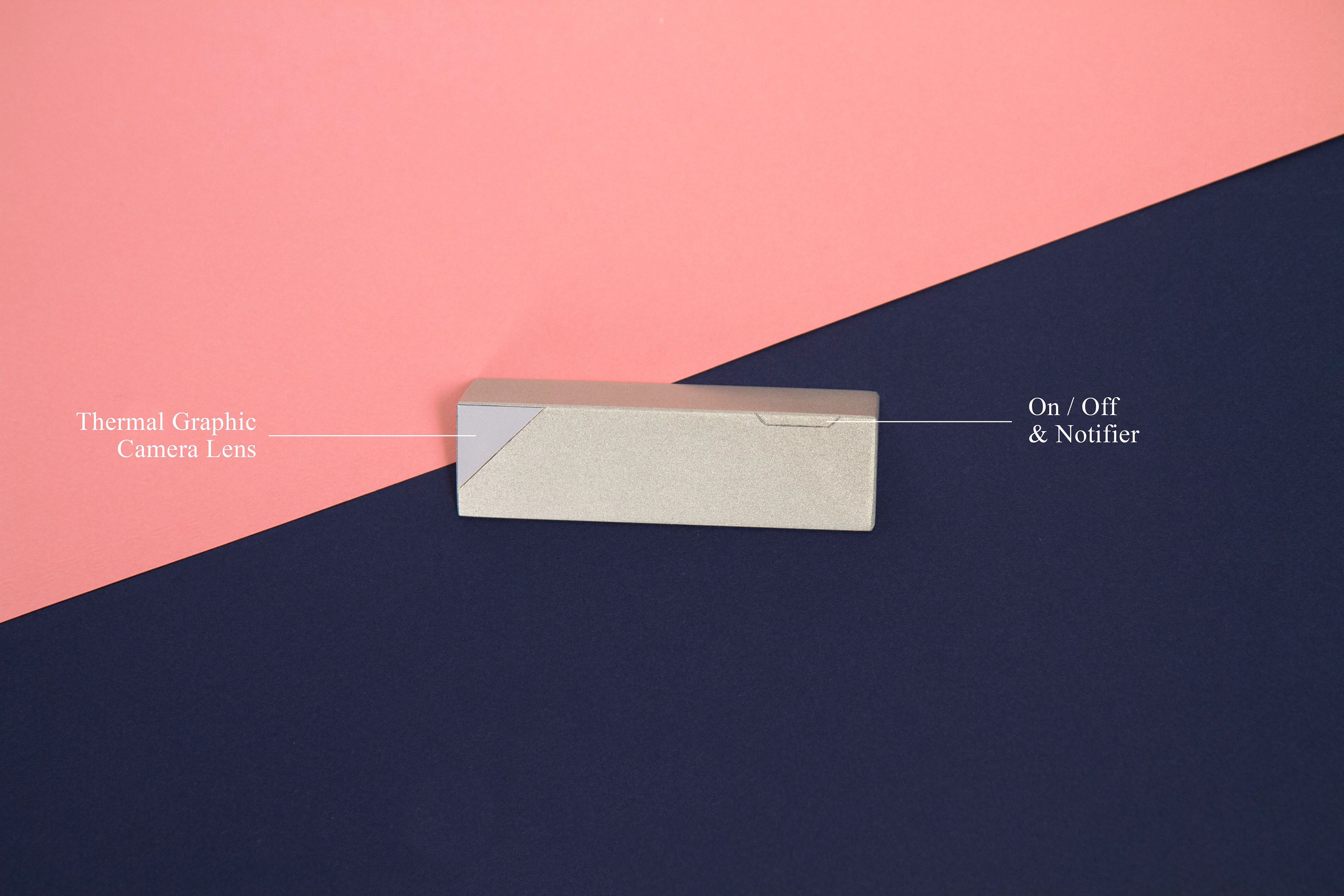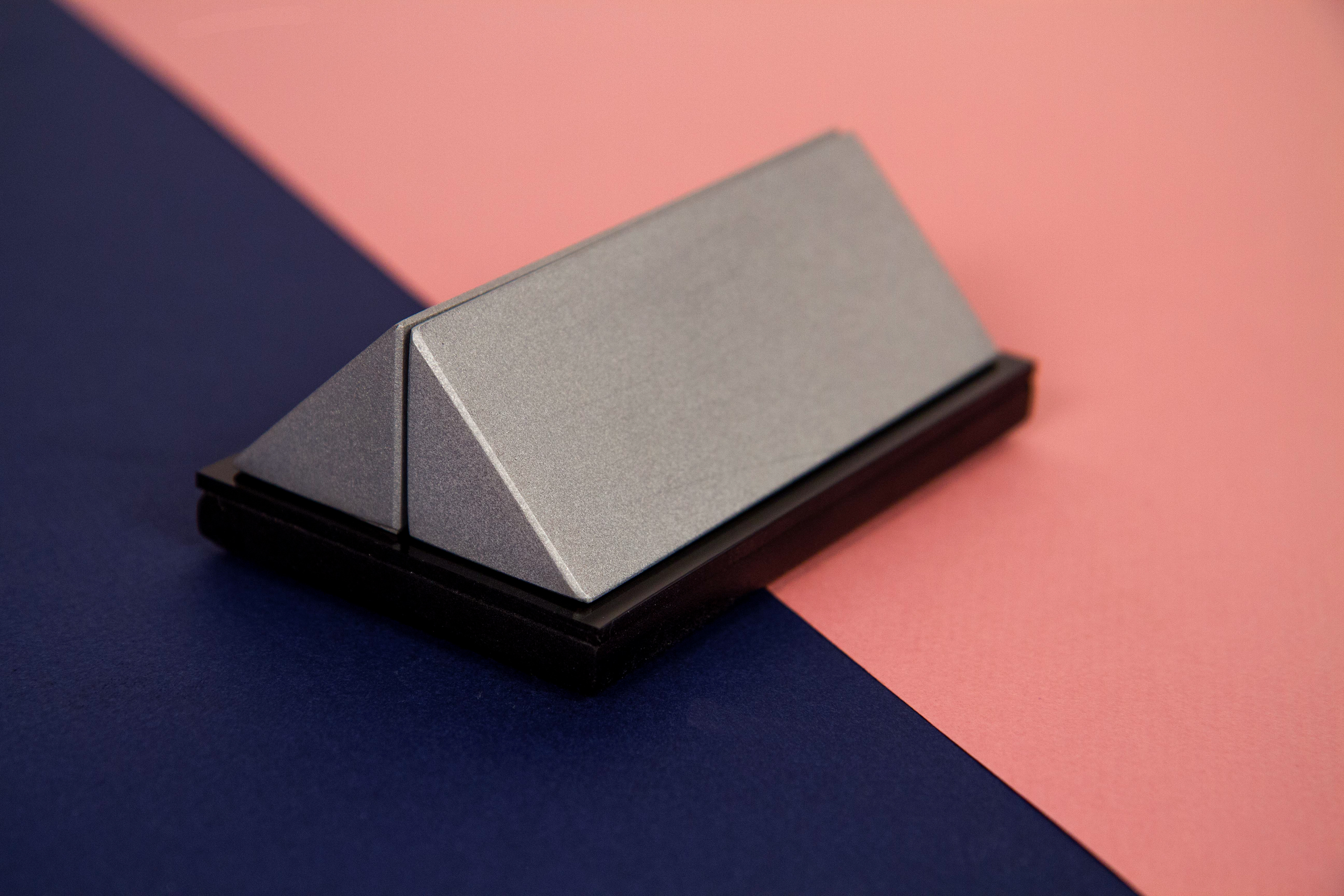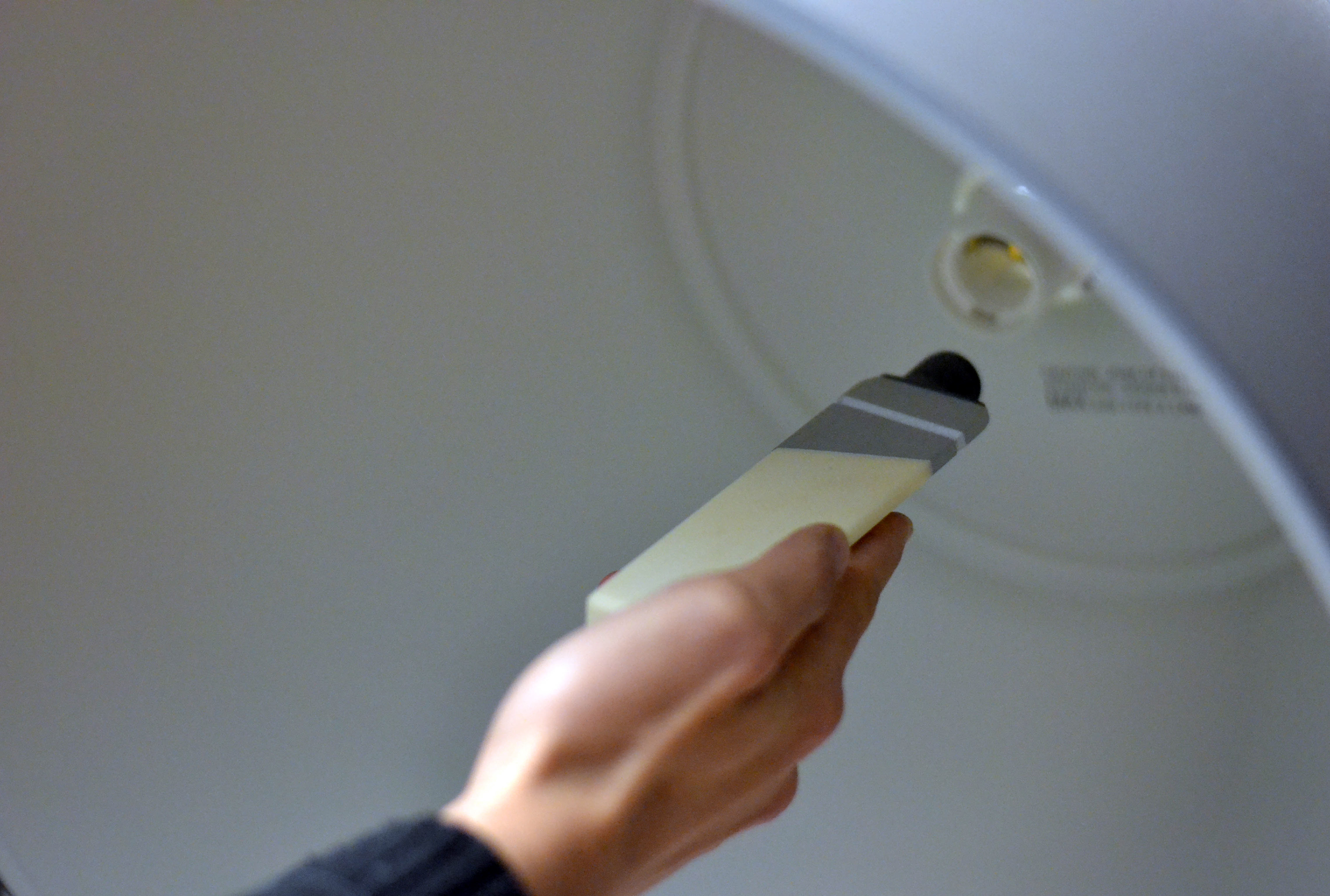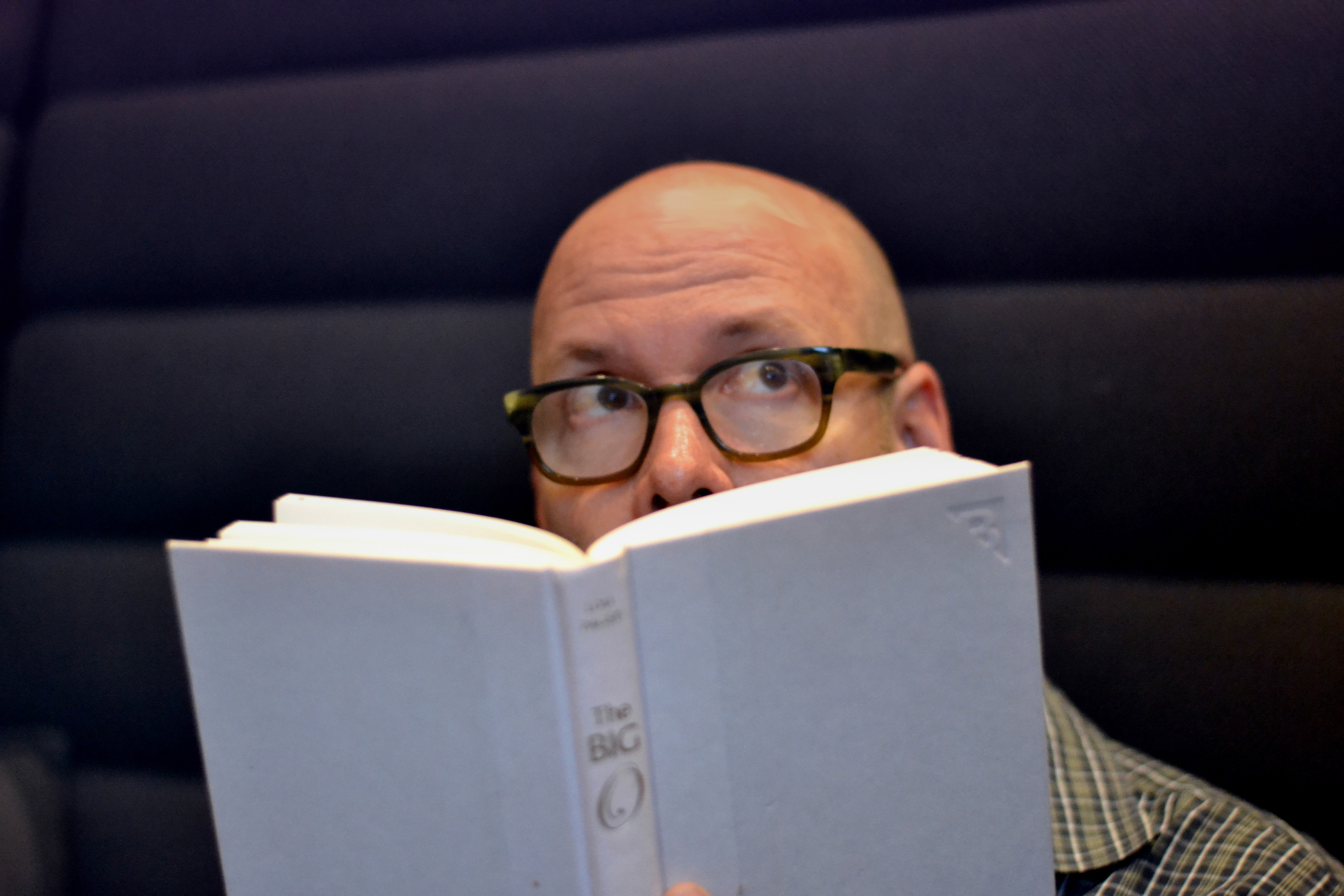 Once both partners are aroused the smart lighting system will softly blend the couples pre selected colors, which subtly notifies them that they are on the same page. Kindling is more than a mood light using customized playlists found in the app features, it can speak to your smart audio devices to smoothly raise the tempo of your attraction.
 
Kindling learns along with the couple anticipating and playing on the sensory nuances needed to sustain a healthy sex life.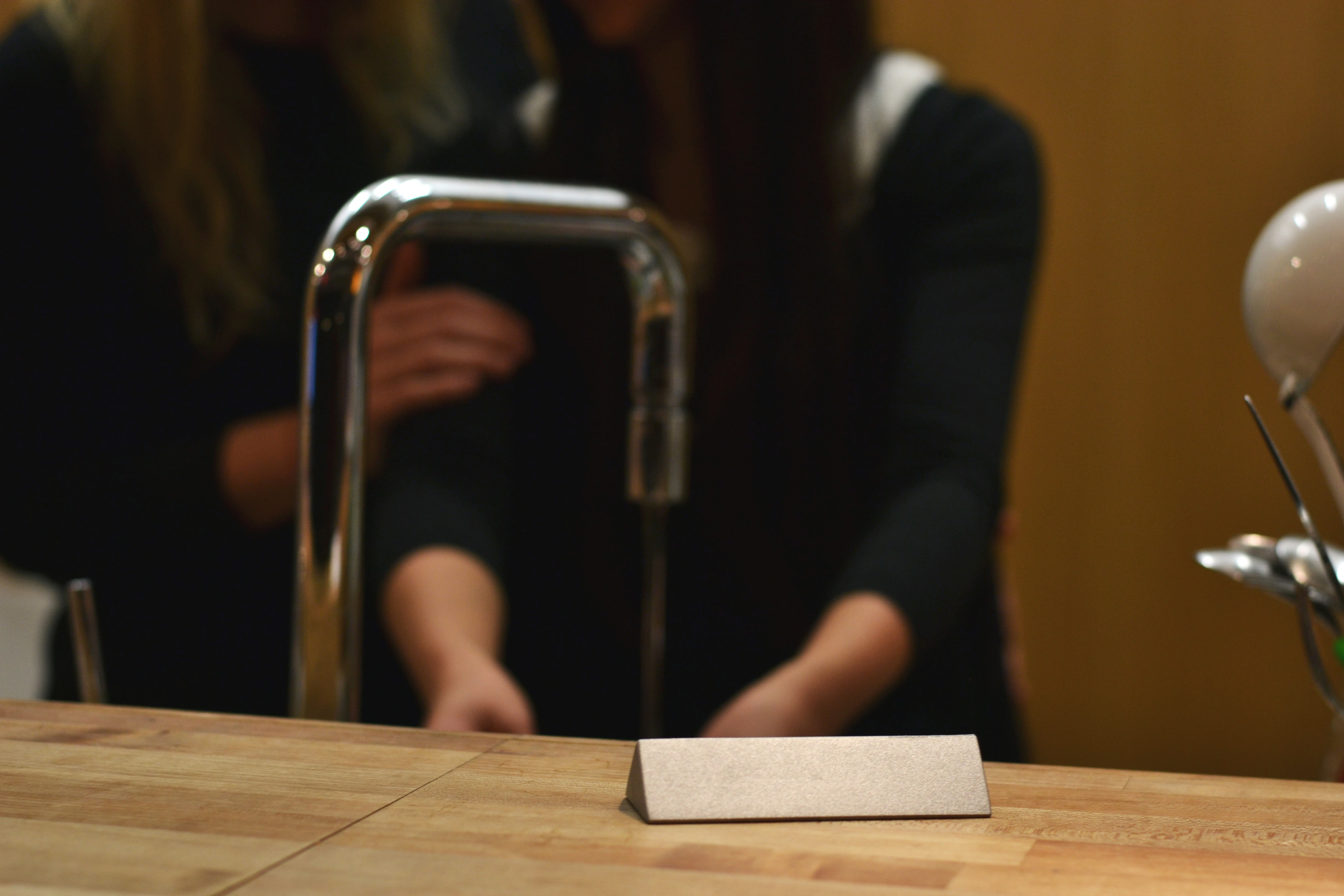 Blurring the fine line between a luxurious device for a healthier sex lifestyle or an invasive tech sex toy, the form balances these challenges by the aesthetic simplicity and intricate system